Heading

Pilot

Handle

Verm
Nationality
American (And damn proud of it)
Occupation
Status
KIA
Factions
'Rest Well' Squad
Location

Suit

Code Name
Armour/Body type
Features

2 Extra Arms (Located on Shoulders)
Flight
Fins
Gills

User Interface
Suit A.I.
Weapons

1 Rail Rifle
2 Sharpshooter

Defense
Stats

Dexterity: 4
Power: 2
Speed: 3
Durability: 2
Recovery: 4
Strength: 2

Upgrades
HUD

Adv. Status
Hawk-eye
Night Vision
Thermal
Radar
Sonar

Comms.
Drones
Nanites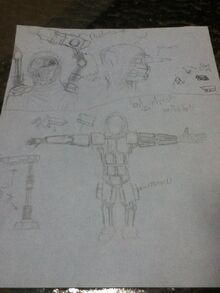 >Summary:
Mobile scout sniper type suit with hella good sight, camouflage, and Flying. Weapons are 1 Rail Rifle, 2 Sharpshooters. Built to support Ground troops from avaantge point.
Ad blocker interference detected!
Wikia is a free-to-use site that makes money from advertising. We have a modified experience for viewers using ad blockers

Wikia is not accessible if you've made further modifications. Remove the custom ad blocker rule(s) and the page will load as expected.